Store Credit Customer Specific Settings
Navigate to Customer Maintenance:
1. Click Customers
2. Next, click Customer Maintenance.

Highlight the customer you want to modify.
Click View.
Check the Charge Account box to enable the customer for Store Credit. This will also make all other Store Credit fields available for modification.
Update the Store Credit fields for the selected customer.
1, Credit Limit: This is the maximum amount of credit that the customer has available.
2. APR: Annual Percentage Rate applied to the customer.
3. Minimum Finance Charge: This is the minimum finance charge billed if a positive balance is present at the end of the billing cycle.
When you are done click Update to apply the changes to the customer.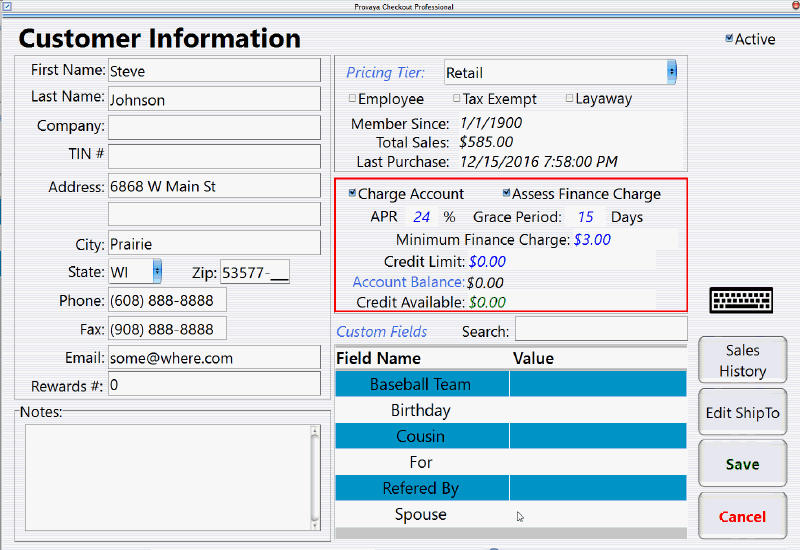 Select another customer to enable or click Cancel  to return to the main menu.